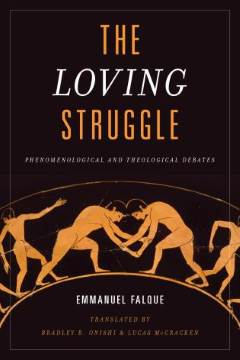 Rowman & Littlefield, London
2018
304 pages
ISBN 978-1-78660-531-3
It has been 25 years since Dominique Janicaud derisively proclaimed the "theological turn" in French phenomenology due to the return of God to philosophy through the influence of "religious" thinkers such as Lévinas, Ricoeur, and Marion. Since then, the "theological turn" has flowered into a fully-fledged movement on both sides of the Atlantic. But, what will be the shape and direction of the second generation of the "theological turn"? In this book, Emmanuel Falque engages with all the major twentieth-century Frenchphenomenologists—something heretofore unavailable in English. He argues that rather than being content to argue for the return of God to philosophy, something fought for and developed by the foregoing generation of the "theological turn," it is necessary to stage a philosophical confrontation, or disputatio, with them and their work in order to ensure the ongoing vitality of the unexpected contemporary relationship between philosophy and theology. Drawing on the legacies of Jaspers and Heidegger, who both staged their own "loving struggles" to arrive at defining philosophical conclusions, Falque confronts, interrogates, and learns from his most influential philosophical forebears to steer the "theological turn" in a new direction. Offering a novel and creative philosophy of the body, Falque argues for a reorientation of philosophy of religion generally and the "theological turn" specifically from a philosophy of revelation from above to a philosophy of the limit from below.
Full citation [Harvard style]:
Falque, E. (2018). The loving struggle: phenomenological and theological debates, Rowman & Littlefield, London.
This document is unfortunately not available for download at the moment.