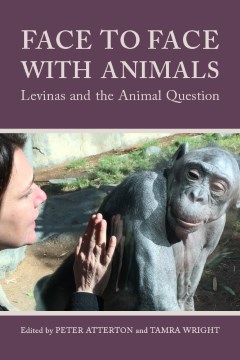 SUNY Press, Albany
2019
Pages
ISBN n/a
Face to face with animals
Levinas and the animal question
Edited by
This is the first volume of primary and secondary source material dedicated solely to the animal question in Levinas. Drawing on previously unpublished material, including the recent discovery and digitization of the original French recording of an interview with Levinas that took place in 1986, it seeks to give fresh impetus to the debate surrounding the moral status of animals in Levinas's work. The book offers ten essays by leading scholars, along with a general introduction that places Levinas's philosophyin the context of the growing field of animal ethics. The aim of the volume is to encourage dialogue on how we can extend Levinas's ethics beyond its traditional human confines and to spur further research on the opportunities and challenges it raises.
Full citation:
Atterton, P. , Wright, T. (eds) (2019). Face to face with animals: Levinas and the animal question, SUNY Press, Albany.
This document is unfortunately not available for download at the moment.