Philosophischer Anzeiger, éd. Helmuth Plessner. 1re année, 1 vol.
pp. 473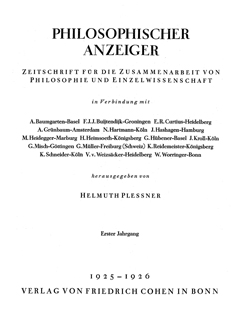 Review of Plessner Helmuth, , , , 1925.
Full citation [Harvard style]:
Koyré, A. (1926). Review of by . Revue Philosophique de la France et de l'Étranger 101, pp. 473.
This document is unfortunately not available for download at the moment.