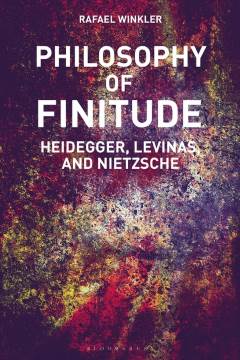 Bloomsbury Academic, London
2018
208 pages
ISBN 9781350059368
Philosophy of finitude
Heidegger, Levinas and Nietzsche
Examining the legacies of Heidegger, along with Derrida, Levinas and Nietzsche, Rafael Winkler argues that it is not the search for truth or even contradictions that stimulates philosophical thought. Instead, it is our exposure to the unthinkable or the impossible – to thought's own limits. An experience of the unthinkable is possible in our encounter with the uniqueness of death, the singularity of being, and of the self and the other. This 'thinking of finitude' also has political implications, as itprovides us with a way to talk about, and evaluate, absolute strangeness and, by implication, the absolute stranger or foreigner. Illuminating Heidegger's writings on the question of ontology, ethics and history, Winkler proves that this encounter with thought's limits is one of the mainstays of the philosophies of difference of Heidegger, Levinas, and Nietzsche.
Full citation [Harvard style]:
Winkler, R. (2018). Philosophy of finitude: Heidegger, Levinas and Nietzsche, Bloomsbury Academic, London.
This document is unfortunately not available for download at the moment.